Good things come in tall packages? When watching a TV show or a movie, it's sometimes pretty tricky to tell how tall someone actually is in real life, but some of Hollywood's leading ladies literally stand out from the crowd - check out this list of 10 actresses who are all over 5'11" (180 cm):
1. Gwendoline Christie (6'3'' – 191cm)
Gwendoline Christie is best known for portraying Brienne of Tarth, a warrior female knight, on the hit fantasy show Game of Thrones. 
As a young girl she used to be bullied because of her height, but has said that she's learnt to accept and appreciate it, and today she is one of the tallest actresses on TV.
2. Allison Janney (6" – 183cm)
Allison Janney said that she believes her height contributed to her becoming more of a 'character actress'.
With an academy award and seven Emmy Awards (for Masters of Sex, The West Wing, and Mom), it seems that it certainly worked in her favor.
3. Jane Lynch (6" – 183cm)
Jane Lynch is best known for her role as Sue Sylvester in the musical drama Glee. 
She has a big personality to goes along with her height – and she gives her mother credit who made her feel proud about her height, and taught her how to carry herself.
4. Uma Thurman (6" – 183cm)
Uma Thurman was always taller than her peers, and has described her adolescent years being a tall girl as "plain weird". 
The movie star, who's been hailed as Quentin Tarantino's muse and starred in cult movies like Pulp Fiction, ventured into TV in the beginning of the 2010's and received critical acclaim there as well.
5. Brooke Shields (6" – 183cm)
Brooke Shields has started out as a child model and got her big break when she was only 12, in the movie Pretty Baby and continued to have a successful career in movies and TV (Suddenly Susan). 
She has also appeared on one of the most famous ads ever, where she uttered the catchphrase, "You want to know what comes between me and my Calvins? Nothing".
6. Kristen Johnston (6" – 183cm)
Kristen Johnston is most widely known for her performance as Sally Solomon in the television series 3rd Rock from the Sun, for which she twice won an Emmy Award.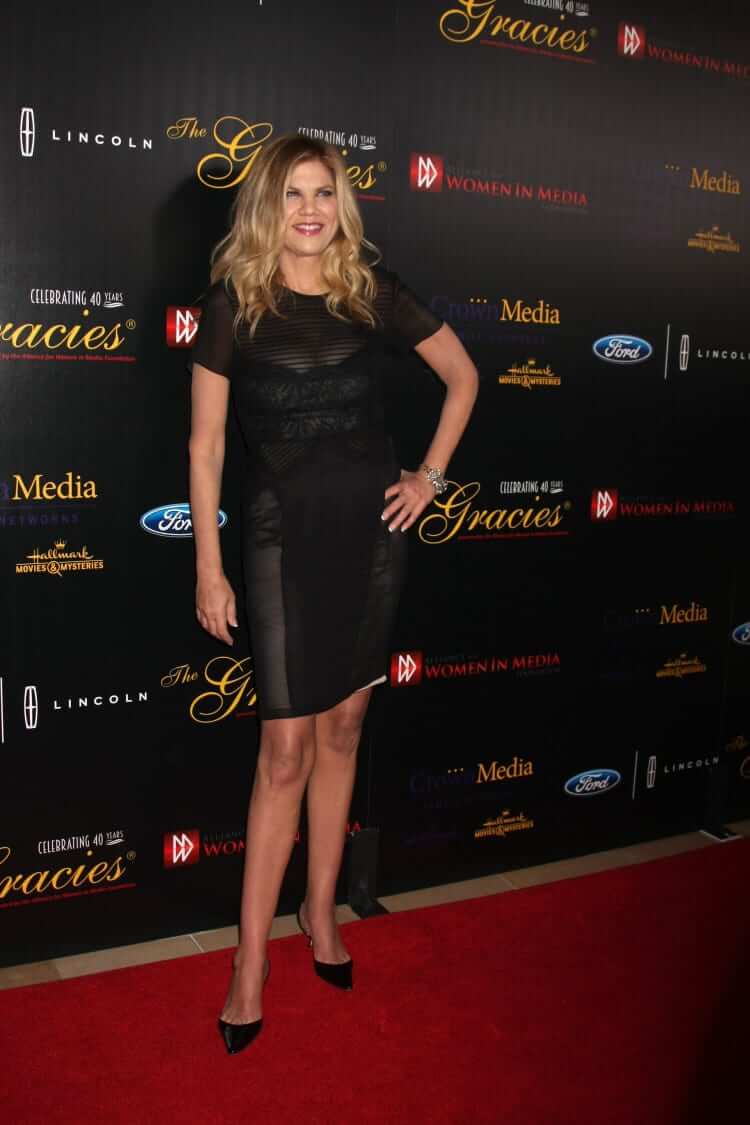 She has been 6" since she was 12, and used to feel like a freak. However, nowadays she says she wouldn't trade an inch.
7. Saffron Burrows (5'11" – 180cm)
Saffron Burrows was first discovered by a fashion photographer when she was a teenager and had a successful modeling career in her native Britain, before becoming an actress. 
She has since appeared in films like Troy and TV shows like Law & Order and Mozart in the Jungle.
8. Nicole Kidman (5'11" – 180cm)
Nicole Kidman has always been tall, and was even called 'storky' as a teenager. Since then she's become one of Hollywood biggest actresses, won an Academy Award (for The Hours), five Golden Globe awards and two Emmys (for Big Little Lies). 
Kidman famously told Late Night host David Letterman, when asked about her plans after divorcing Tom Cruise - "well, I can wear heels now".
9. Famke Janssen (5'11" – 180cm)
Famke Janssen is another tall actress who started out as a successful model.
The Dutch-born moved to the US in the 90s to pursue her modeling career, and began receiving small TV roles in the 90s - until she got her breakout role as Bond femme fatale Xenia Onatopp.
10. Rebecca Romijn (5'11" – 180cm)
Growing up, Rebecca Romijn suffered from scoliosis and chronic pain due to the rapid growth spurt she experienced as a teenager, and once even gave herself the nickname 'Jolly Blonde Giant' as a joke. 
In addition to her successful modeling career, Romijn is best known for being on the Marvel films X-Men and The Punisher, and for Ugly Betty.