While the average American family has 2.5 kids, some celebrities choose to have much, much bigger families, with some of them even having 10 kids - or more! From Eddie Murphy to the Kardashians, from Angelina Jolie to Charlie Sheen - check out this surprising list of celebrities who, in addition to fame and fortune, also have a very big clan (and we can't wait to see what this new genertaion of Hollywood elite will be up to).
1. Puff Daddy
Rapper Sean Combs, aka Puff Daddy, is the father of 7 children from three baby mamas: four sons and three daughters, six biological and one adopted son, Quincy - late girlfriend Kim Porter's son from a previous relationship. On his Instagram page he calls his clan the "Combs Cartel". 
Diddy's eldest biological son, Justin, was born in 1993 when Combs was 24, and then-girlfriend Misa Hylton-Brim was just 16.
2. Chris O'Donnell
Chris O'Donnell met his wife Caroline Fentress through her brother, who was his good friend. The two married when the actor was just 26, and have five children together, three sons and two daughters.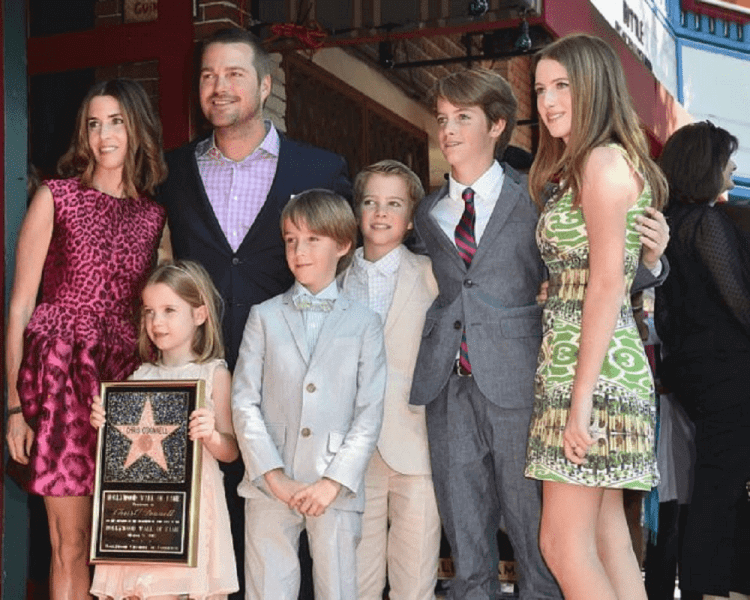 "When I'm sitting in the backyard at the end of the day with a glass of wine, watching the kids having fun and clowning around, for me, that's what it's all about", the NCIS actor told HuffPost. 
3. Willie Nelson
The country legend has 8 children from three different women, and a soap opera-like story. Nelson's second wife, Shirley Collie, divorced him after she found a bill from a hospital's maternity ward – from the day his daughter Paula, from his relationship with Connie Koepke, was born. Him and Koepke then married and had another daughter together. 
In 2012 Nelson shared that he discovered he had another adult daughter - and granddaughter - he didn't previously know about. Half of the Nelson kids are musicians themselves, and Willie & Paula's Duet, Have You Ever Seen the Rain was recently featured on Big Little Lies. 
4. Natalia Vodianova
Russian supermodel and self-proclaimed 'mumpreneur' Natalia Vodianova is only 38, but she is already a mother of 5. She has two sons and a daughter from her first Husband, British aristocrat Justin Portman, who she married when she was 8 months pregnant.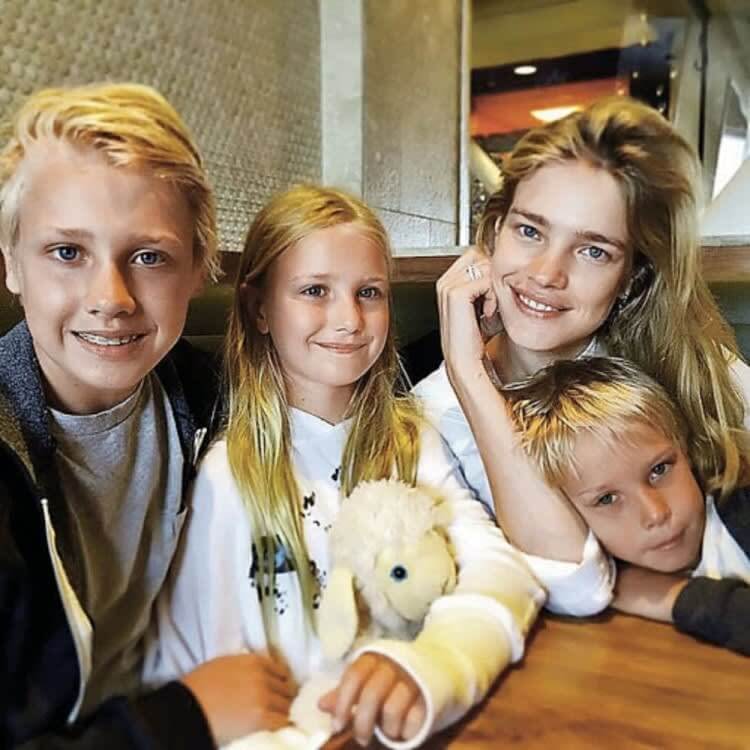 After separating from Portman, she began a relationship with French businessman Antoine Arnault, heir to the Louie Vuitton empire, and together they have 2 sons and are currently engaged.
5. Elon Musk
The tech entrepreneur has been married twice and has six sons from his first marriage to author Justine Wilson. Sadly, their eldest son died at age 10 weeks from sudden infant death syndrome (SIDS).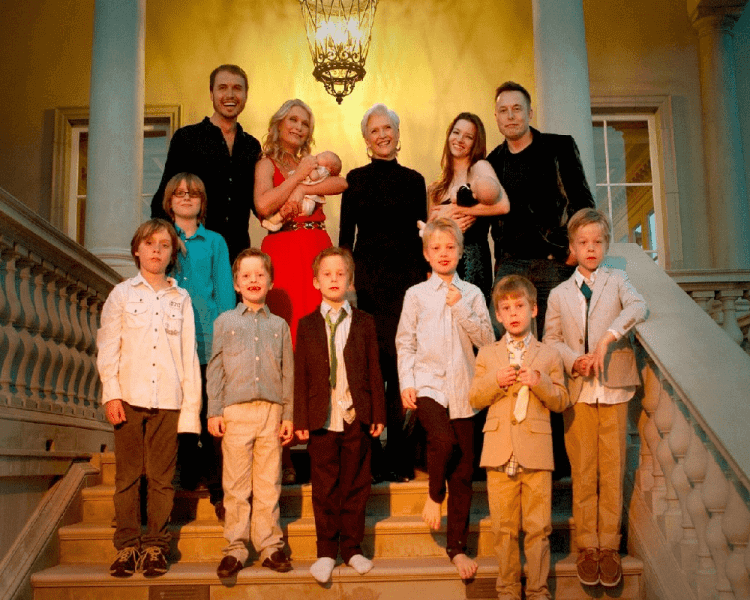 In May 2020 Musk's girlfriend, musician Grimes, gave birth to the couple's first child, a son named X AE A-XII, with "X" as his first name.
6. Eddie Murphy
The actor's oldest son is 31, and his youngest is just 2. All together he has 10 children from five different mothers, the youngest two with current fiancé, Australian model Paige Butcher. 
One of his other child's mothers is former Spice Girl Melanie Brown (Mel B), with whom Murphy had an ugly paternity battle which resulted in a DNA test confirming Brown's claims that he is in fact the father.  
7. Mel Gibson
The Oscar-winner is also a proud dad to 9 Kids: 7 with his first wife Robyn Denise Moore, one with his previous partner, Russian singer Oksana Grigorieva, and a 3-year-old son with his current girlfriend Rosalind Ross.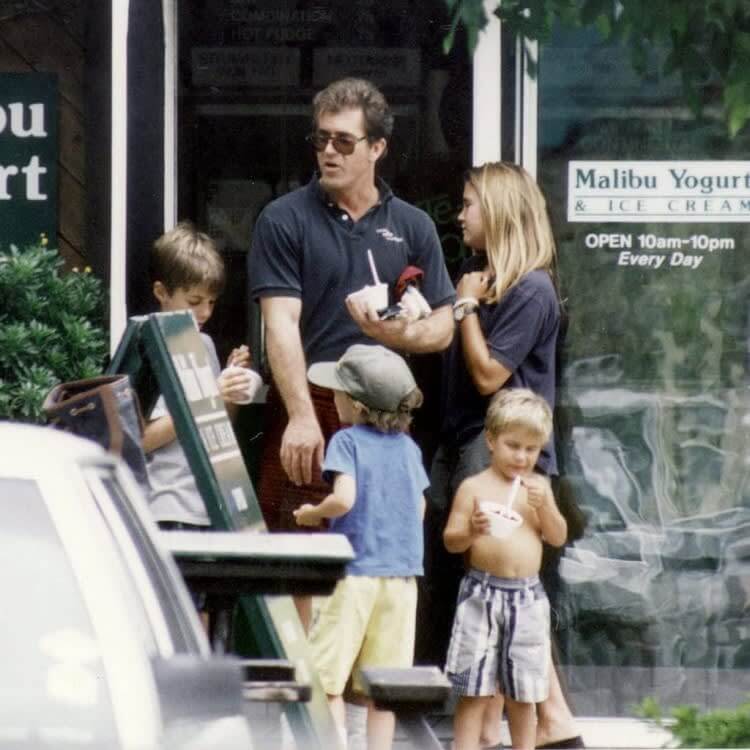 Gibson's son, Milo (30), followed in his father's footsteps, and is an actor, and most recently appeared in the 2018 movie Hurricane.
8. Madonna
The iconic popstar had her first child, daughter Lourdes from her relationship with fitness trainer Carlos Leon, in 1996. She also had 2 children from her second marriage to British director, Guy Ritchie: a biological son and a son the couple adopted from Malawi.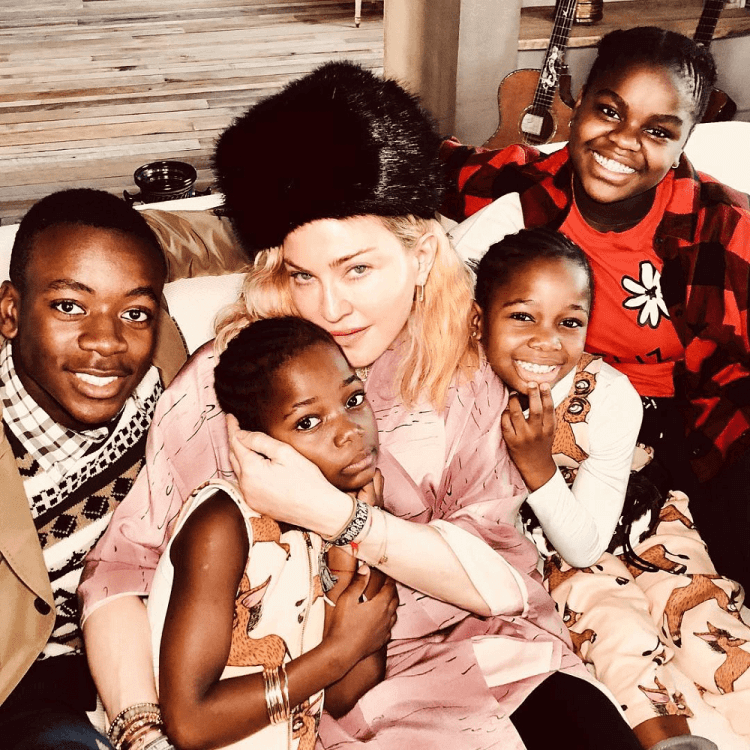 After divorcing Ritchie Madonna went on to adopt three more Malawian girls on her own, so altogether she currently has 6 kids.
9. Kevin Federline
The rapper had two children with ex-fiancé, actress Shar Jackson, before becoming world-famous thanks to his relationship with pop star Britney Spears. He and the singer were married for two years, during which they had two sons together, Sean and Jaden.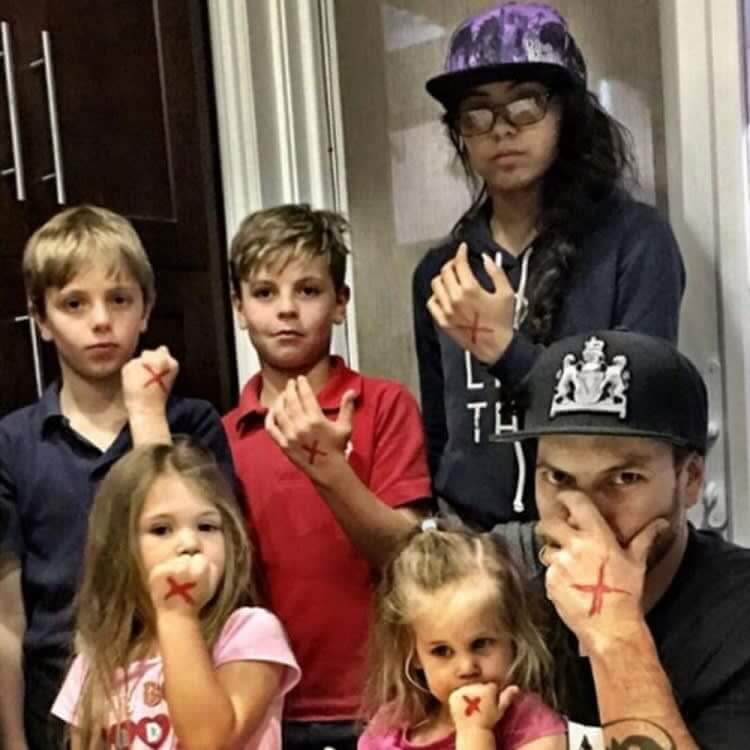 Two years after divorcing Spears in 2007 he started a relationship with former volleyball player Victoria Prince, and the two so far have two daughters together.
10. Kris Jenner
The reality supermum has 6 children, who have all become mega-famous. From her first marriage to lawyer Robert Kardashian Jenner has four kids: daughters Kourtney, Kim and Khloé, and son Rob. A month after divorcing Kardashian she married retired Olympian Bruce Jenner (currently known as Caitlyn Jenner), with whom she had daughters Kendall and Kylie, and also became step-mother to Jenner's kids from his previous relationship: Burt, Casey, Brandon and Brody.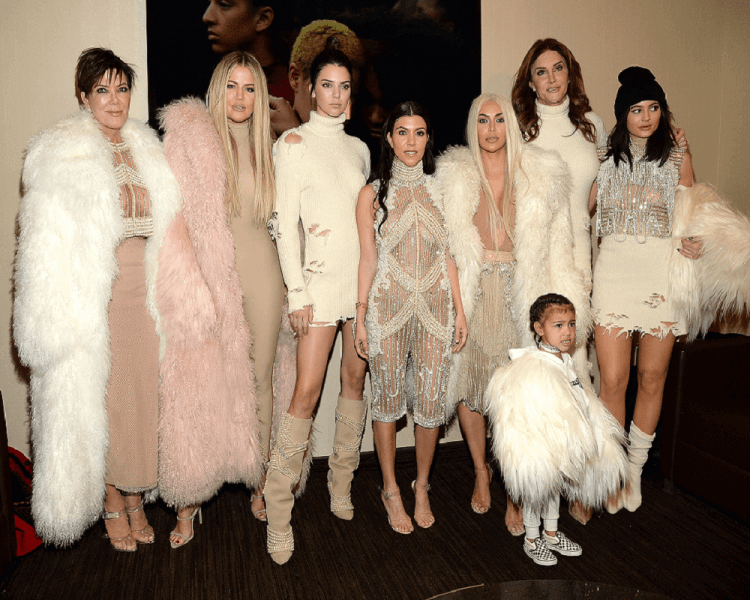 Since 2008 the Kardashian-Jenners are participating in reality show Keeping Up with the Kardashians.
11. Jude Law
The British actor has 3 children with first wife, actress Sadie Frost. Their eldest son Rafferty (23) is an actor and daugther, Iris (19) is a successful model. After divorcing Frost Law went through some scandals in his personal life, and had two babies from two brief romances.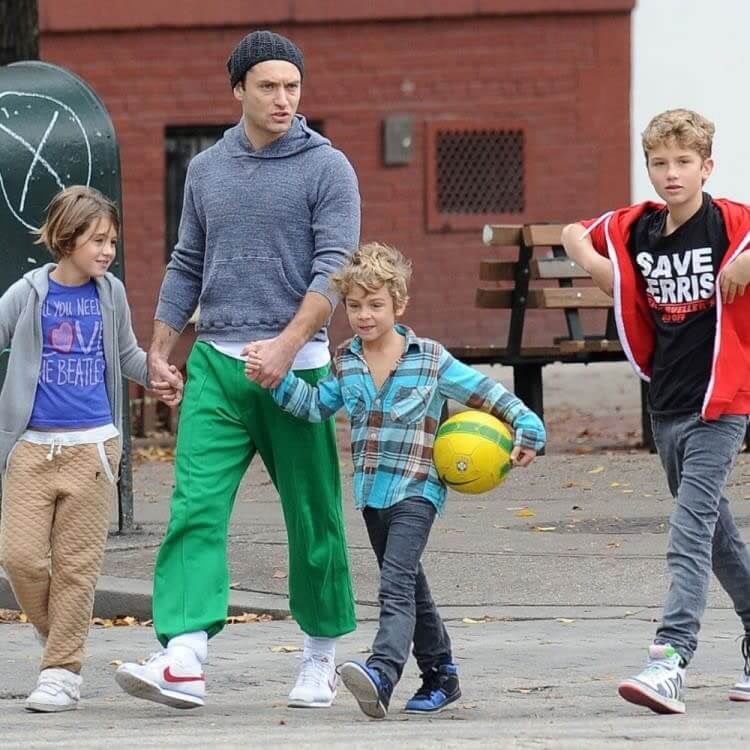 In 2019 Law married psychologist Phillipa Coan, and the two are currently expecting their first child together.
12. Angelina Jolie and Brad Pitt
The two Hollywood stars were in a relationship for 12 years and married for two, and even got a couple's name: Brangelina. During these years they had 6 children together, three sons and three daughters, who joined Jolie's son Maddox who she previously adopted. Of the children, three were adopted internationally (from Cambodia, Ethiopia and Vietnam), while three are biological.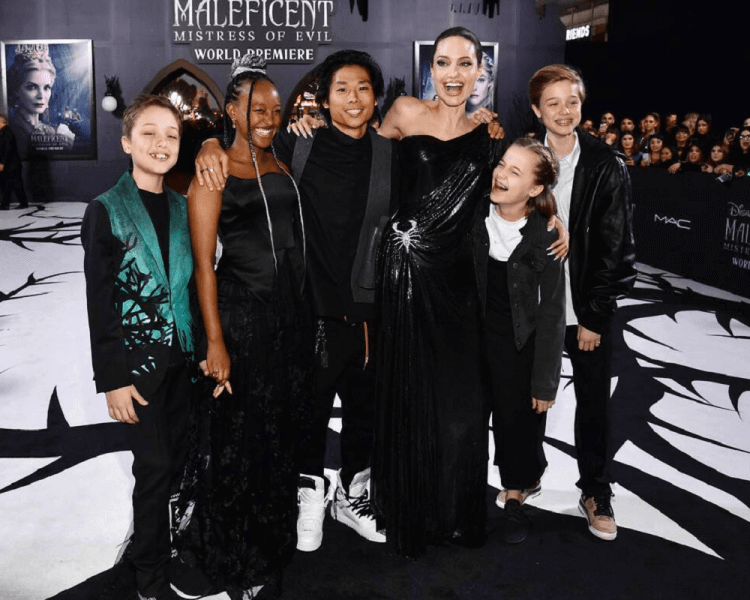 The couple's two youngest children are twins, born in 2008 - son Knox Léon, and daughter Vivienne Marcheline.
13. Jamie Oliver
The British celebrity chef has been married to high school sweetheart and former model, Juliette (Jools) Norton, for 20 years, and together they have 5 children: 3 girls and 2 sons. 
45-year-old Jools has previously declared that she would love to have a sixth child by the time she is 47. In July 2020 she shared that she had suffered a miscarriage during the Covid lockdown. 
14. Mick Jagger
The 76-year-old iconic singer has 8 children by five different women, with his oldest daughter being 50 and his youngest son – just 4. Jagger's  daughter, Jade, is a well-known designer, and her daughter Asisi made her a grandmother and Mick a great-grandfather when she gave birth in 2014.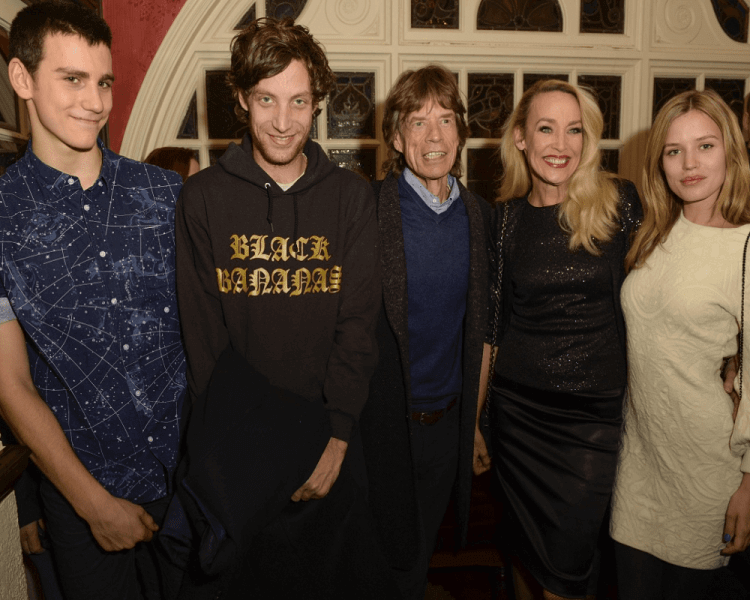 Georgia May, Mick Jagger's daughter from his relationship with model Jerry Hall, is a successful British model.
15. Stellan Skarsgård
The Swedish actor has a big clan of 8 children, six with his first wife My, and two sons with his current wife, Megan Everett. Four of his kids are successful actors in their own right, his two oldest being sons Alexander Skarsgård (True Blood, Big Little Lies) and Gustaf Skarsgård (Vikings, Westworld).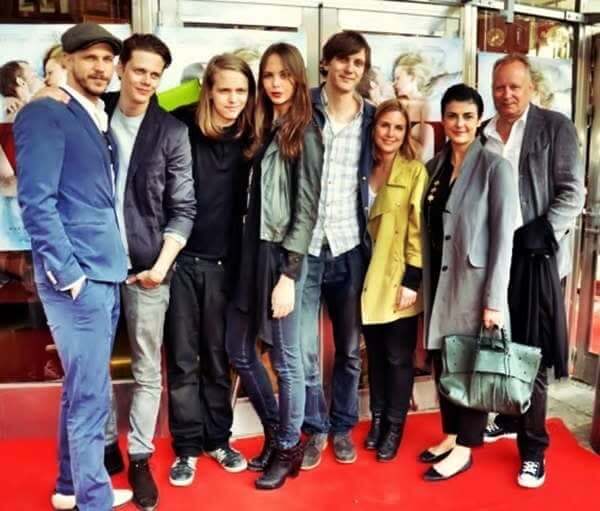 After the birth of his eighth child Skarsgård went through a vasectomy, stating that he felt that eight children were "enough". 
16. Lauryn Hill
The singer is the mother of 6 children, five of them with previous partner Rohan Marley, former football player and son of music icon Bob Marley. The father of her sixth child, Micah, is publicly unknown.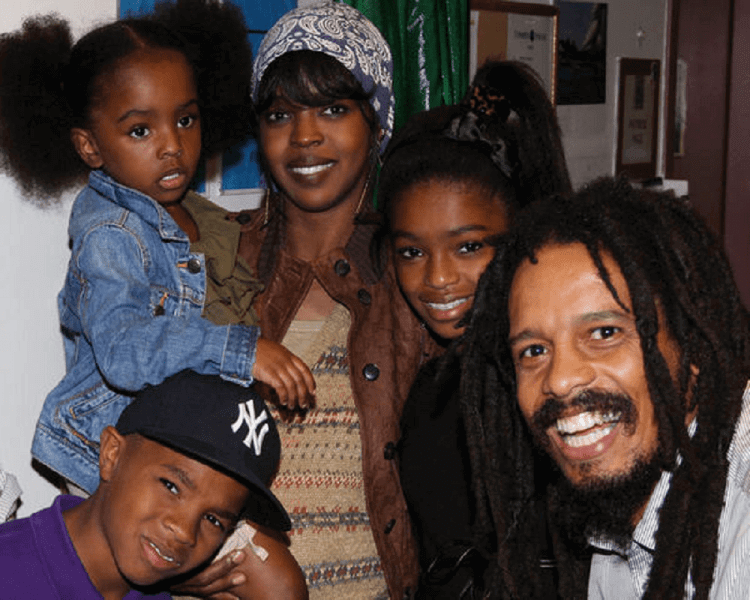 The song To Zion in Hill's album The Miseducation of Lauryn Hill is about her decision to have her and Marley's oldest son, Zion.
17. Taylor Hanson
Isaac, Taylor, and Zac were the three eldest sons of an evangelical Christian family from Tulsa, Oklahoma. In 1992 they formed the family band Hanson that reached international fame (and is still active). 
All Hanson members have since become family members themselves, with brother Taylor having the biggest family: since marrying in 2002, He and wife Natalie Anne Bryant have so far had 6 children together. 
18. Mia Farrow
The actress has 11 living children - four who are biological and seven who were adopted - from her relationships with composer André Previn and director Woody Allen. The Farrow clan has seen their fair share of controversies, but the biggest of them was when daughter Soon-Yi started having a relationship with Allen, while Farrow was still in a long-term relationship with him.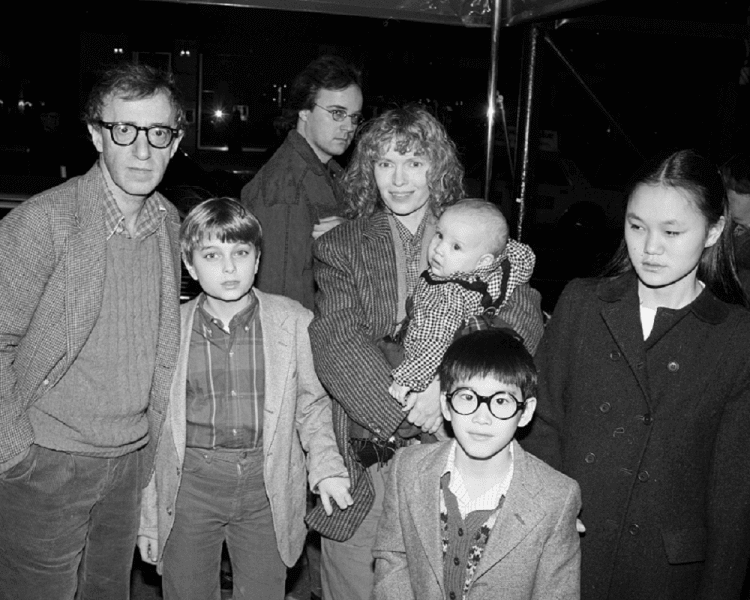 Soon-Yi and Allen are currently still together and married, and are parents to two adopted kids. 
19. Clint Eastwood
The iconic actor has been married twice, and altogether has 8 children from his marriages and other relationships, though he refuses to confirm his exact number of offspring.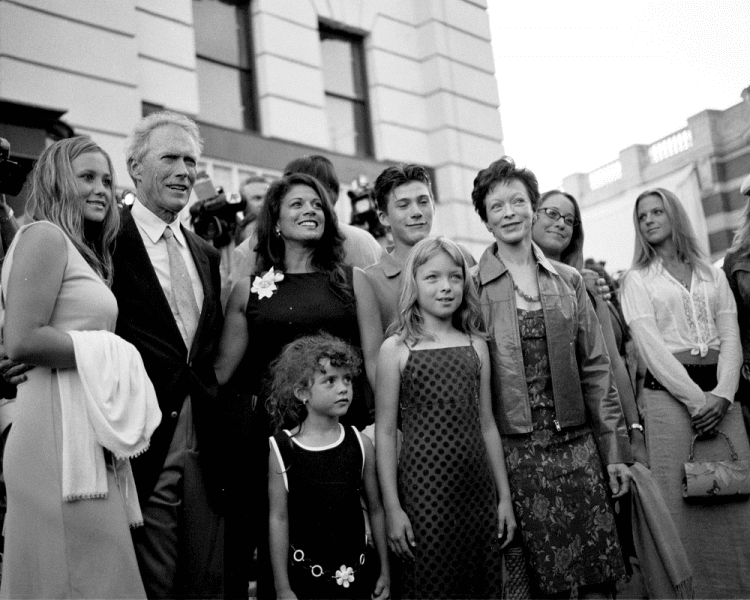 Some of Eastwood's kids have also become famous: son Scott is an actor, daughter Francesca is a model who's also appeared on the reality show Mrs. Eastwood & Company with her mother and sister, and daughter Alison is also an actress.
20. Bob Dylan
Dylan is considered to be one of the most influential musicians of our time, but he is also a family man - a father of 6 children. With his first wife, model Sarah Lownds, Dylan had 4 children and also adopted Lownds' daughter from her first marriage.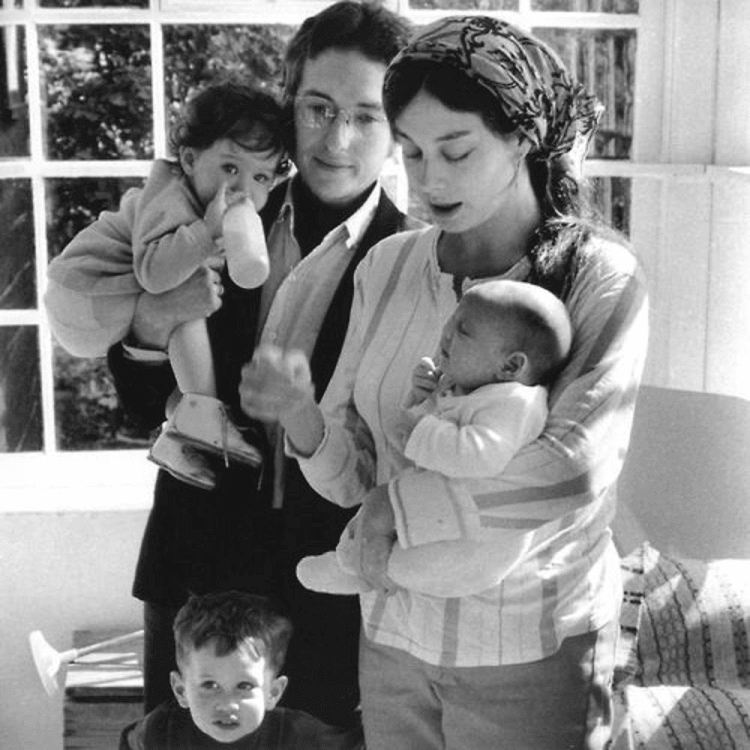 After divorcing Lownds, in 1986 he married his back-up singer Carolyn Dennis. They had a daughter, Desiree Gabrielle, born the same year, but the marriage and her birth remained secret until 2001. Dylan's oldest son, Jacob Dylan, is the lead singer of band The Wallflowers.
21. Billy Ray Cyrus
When the Achy Breaky Heart singer and girlfriend Tish married in 1993, she was about to give birth to couple's second child and her fourth. Billy Ray ended up adopting Tish's kids from her previous relationship, which altogether makes him a father of 6. The most famous of the Cyrus kids is Destiny Hope, better known for her nickname, Myley.
Billy Ray has a son from Kristin Luckey, a woman he was seeing while dating Tish. Son Christoper is only 7 months older than Miley, but doesn't have much contact with the Cyruses.
22. Kevin Costner
The actor has 7 children from three different relationships, with his kids' age ranging between 9-36. His oldest daughter, Annie, also works in Hollywood, as a film producer.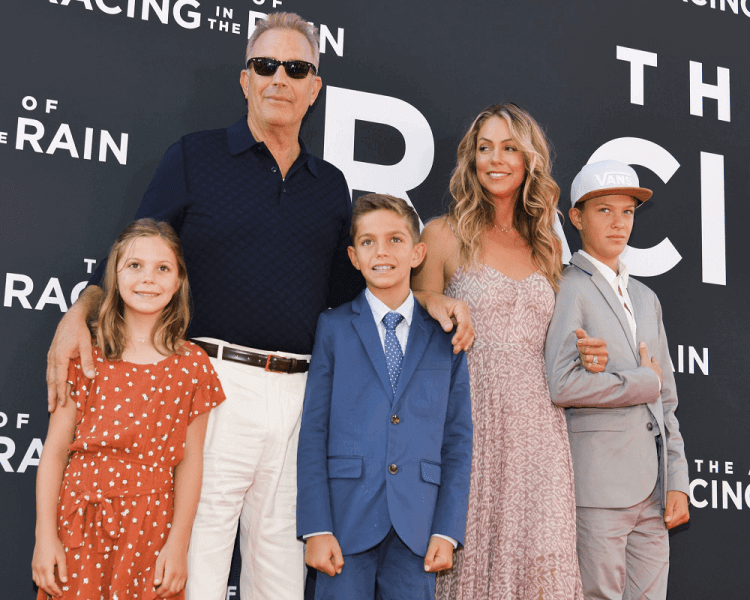 "Fatherhood is a huge challenge, but it's the one thing I'm really proud of", said the 65-year-old actor.
23. Alec Baldwin
Baldwin's oldest daughter, 22-year-old model Ireland Baldwin, is his only child from his first marriage to actress Kim Basinger. With second wife, yoga instructor Hilaria whom he married in 2012, Baldwin has four children, and they are currently expecting baby number five.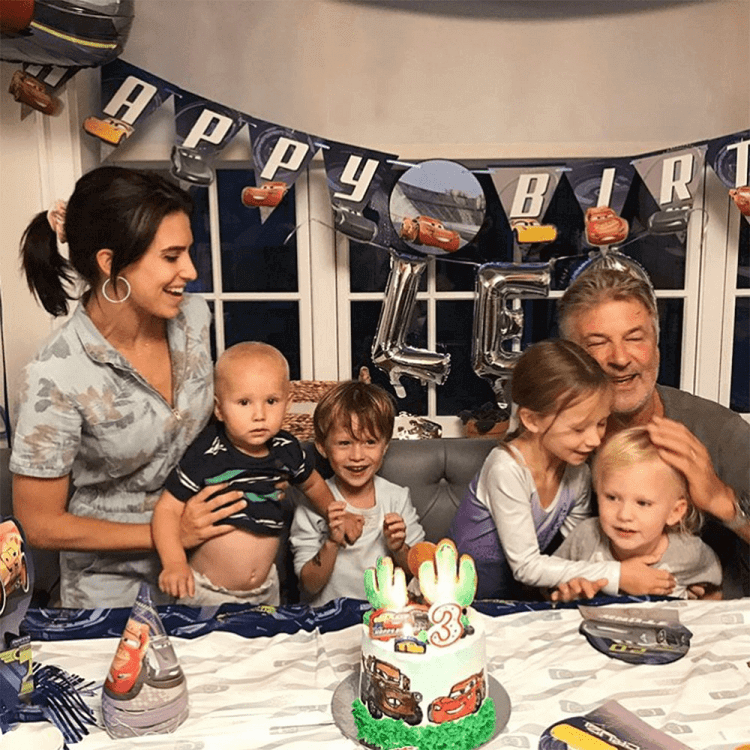 BTW, Baldwin's niece Hailey, from brother Stephan, is married to mega-celebrity Justin Bieber.
24. Arnold Schwarzenegger
The Schwarzenegger-Shriver clan includes four children. The eldest daughter, Katherine, is married to actor Chris Pratt, and they are expecting their first baby together.
In 2011, Schwarzenegger publicly admitted to fathering a child with long-time housekeeper, Mildred Patricia Baena, 14 years earlier. This revelation has led to wife, Maria Shriver, to divorce the actor. That son, Joseph Baena (22), reportedly doesn't have a relationship with his other half-siblings, but does keep in touch with dad Arnold.
25. Heidi Klum
Klum has four children, although one wouldn't guess it looking at her slender figure. The German supermodel began dating British singer Seal while she pregnant with her ex Flavio Briatore's child. Seal was present at the birth and has later adpotet the daughter, Lenni. 
After Klum and Seal got married, they had 3 children together: two sons and one daughter, before divorcing in 2014. 
26. James Van Der Beek
James Van Der Beek from Dawson's Creek fame married his second wife, business consultant Kimberly Brook, in 2010 in an Israeli Kabbalah Center. The couple has five children, 4 daughters and one son, all born within an 8 years.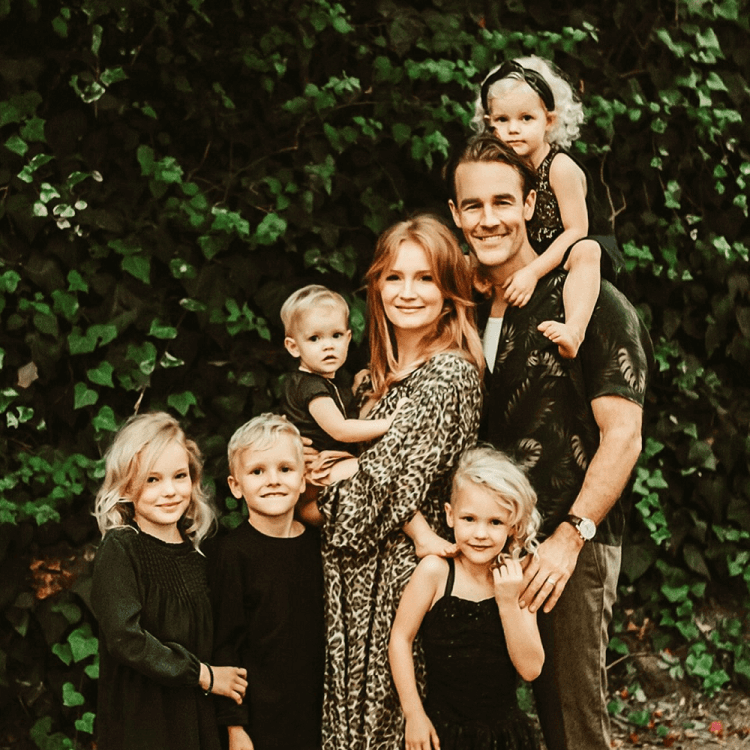 Last year the couple announced they were pregnant with their sixth child, but unfortunately Kimberly had then suffered a miscarriage.
27. Mike Tyson
The legendary boxer is father to 7 living children, from four different wives and girlfriends. The two youngest are from his current marriage to longtime girlfriend Lakiha Spicer.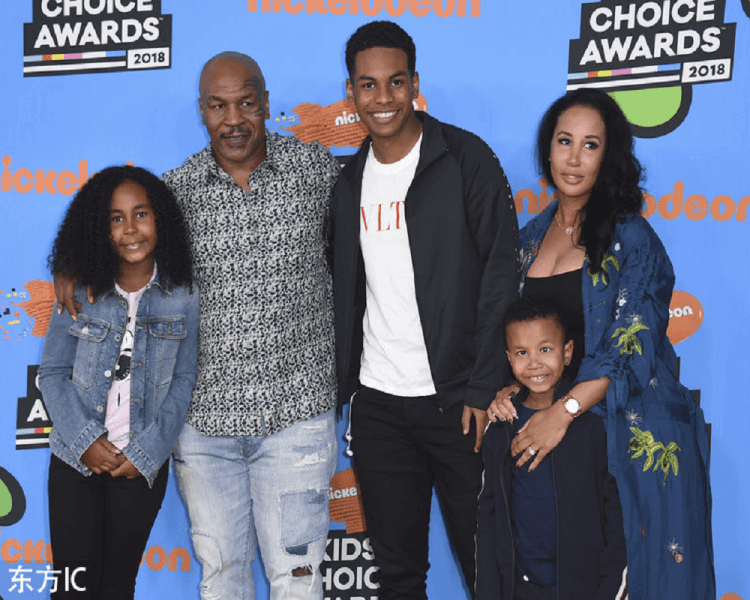 Sadly, In 2009 Tyson's four-year-old daughter Exodus died in a freak accident on a home treadmill.
28. Sting
The British singer, born Gordon Matthew Thomas Sumner, has 6 children: a son and a daughter from his first marriage to actress Frances Tomelt, and four more kids from his second marriage to his current wife, actress Trudie Styler, whom he married in 1992.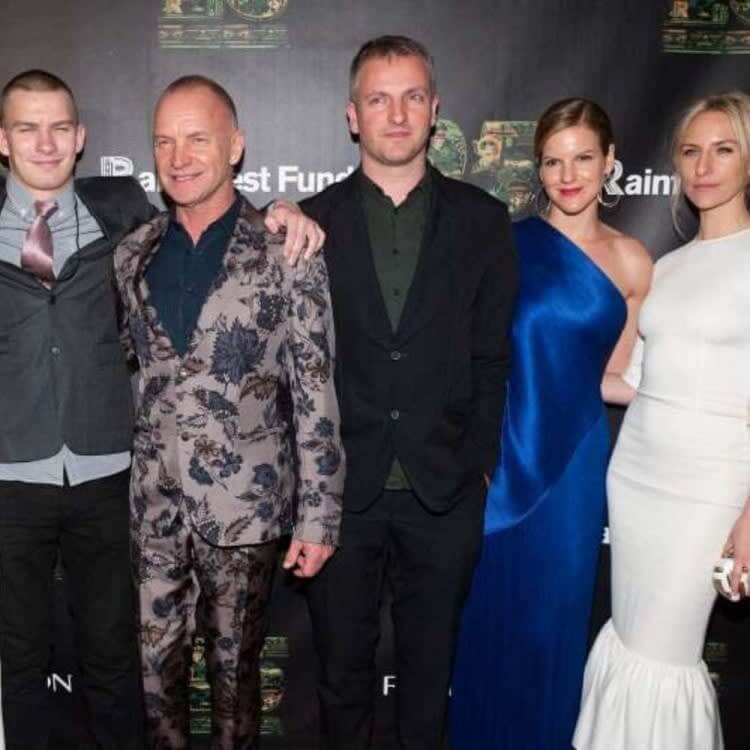 Two of Sting's kids, eldest son Joe and daughter Eliot, are musicians in their own right.
29. Rod Stewart
The music legend has 8 children by five different women. Stewart's daughter, Kimberly, is an American socialite and model, and is also mother to Stewart's first grandchild, from her relationship with actor Benicio Del Toro.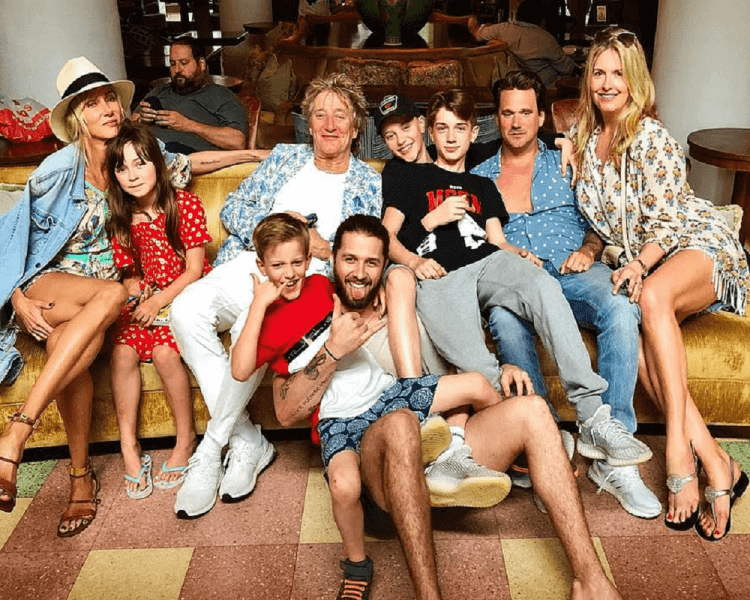 Stewart's son, Sean, is a reality star, who's previously dated the Real Housewives of Beverly Hills star, Adrienne Maloof, 19 years his senior.
30. Sylvester Stallone
The Rocky star has been married three time, and has 5 children. From his first wife, Sasha Czack, he had two sons. Sadly, the couple's eldest child, actor Sage Stallone died from a heart disease at the of 36.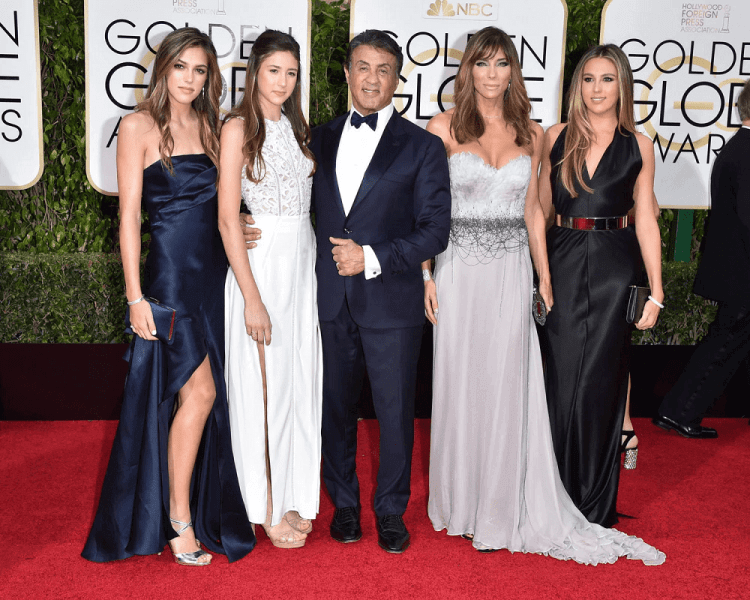 From his third and current wife, model Jennifer Flavin, he has three daughters. Daughter Sistine Stallone is a model and an actress.
31. Steven Spielberg
The pioneer filmmaker has 7 children. His oldest son, actor Max Spielberg, was born with his first wife, actress Amy Irving. In 1991 he married actrees Kate Capshaw, whom he met on the movie set of Indiana Jones which he directed.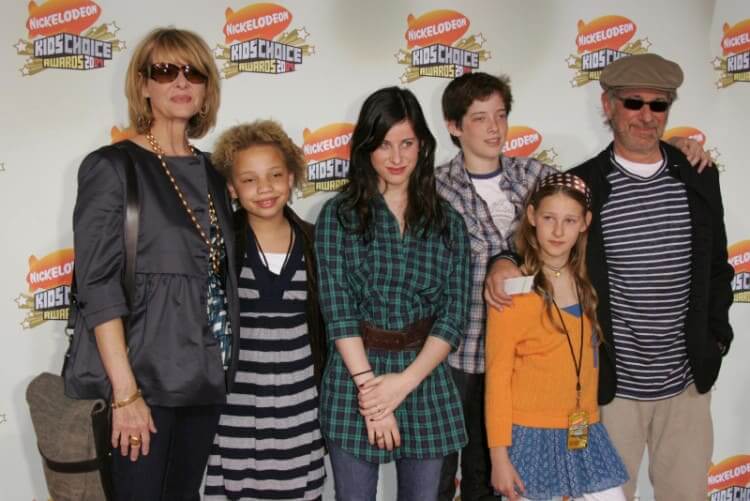 Capshaw came into the marriage with two kids from her previous marriage, and her and Spielberg had another 4 kids together, one of them adopted.
32. Tori Spelling
Spelling met her husband, actor Dean McDermott, when the two were still married to other people. The got married less than a year after their first meeting, and have 5 children together, three sons and two daughters.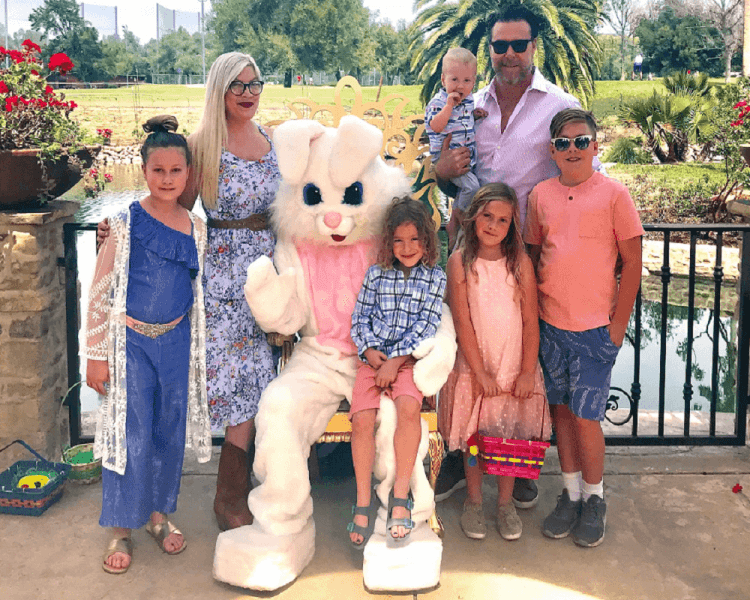 Spelling is also step-mom to McDermott's son from his previous relationship.
33. Justin Chambers
The Grey's Anatomy's star has 5 children with long-time partner, wife Keisha Chambers, including one set of twins. He met Keisha when he working as a model, and she was working in a modeling agency. 
The couple's oldest daughter, Eva (19) is in is a punk band called Pinky Pinky and Chambers often proudly posts about them in social media.
34. Kirk Cameron
The Growing Pains star has 6 children together with wife Chelsea Noble, fellow Growing Pains colleague. After the hit show ended Cameron decided he wanted to get away from the entertainment industry, and became a born-again Christian. He's currently working with an Evangelical ministry.
The Camerons' four oldest children were adopted, and their youngest two are biological.
35. Stevie Wonder
The Grammy award multiple-winner is also a big family man: he has 9 children by five different women. His first child, daughter Aisha, was the inspiration to Wonder's hit Isn't She Lovely.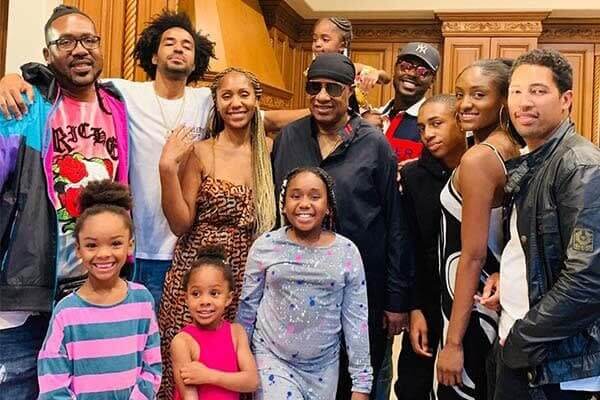 Nowadays Aisha (45) is also a singer, and she has performed with dad Stevie and accompanied him on recordings. Wonder's youngest child, daughter Nia, was born in 2014.
36. Marie Osmond
The country singer has been married three times - twice to the same man. She has one son from husband Stephen Craig, whom she divorced 1985 and then remarried in 2011. With her second husband, Brian Blosil, she has two biological kids, and five adopted. 
Marie's brother, Donnie Osmond of The Osmonds, also has a big family - he's the father of 5 sons.  
37. Bruce Willis and Demi Moore
Willis and Moore got married in 1987 and together had three daughters, Rumer, Tallulah, and Scout – who are all also in the entertainment industry. They divorced 13 years into their marriage, but successfully continue to co-parented their daughters. 
Willis then went on to marry English model Emma Heming, with whom he has two more daughters.
38. Robert De Niro
In addition to his successful career as an actor, De Niro is also a father to 6 children: The first two from his marriage to singer Diahnne Abbott (one adopted, from her previous marriage), twins from his relationship with model Toukie Smith,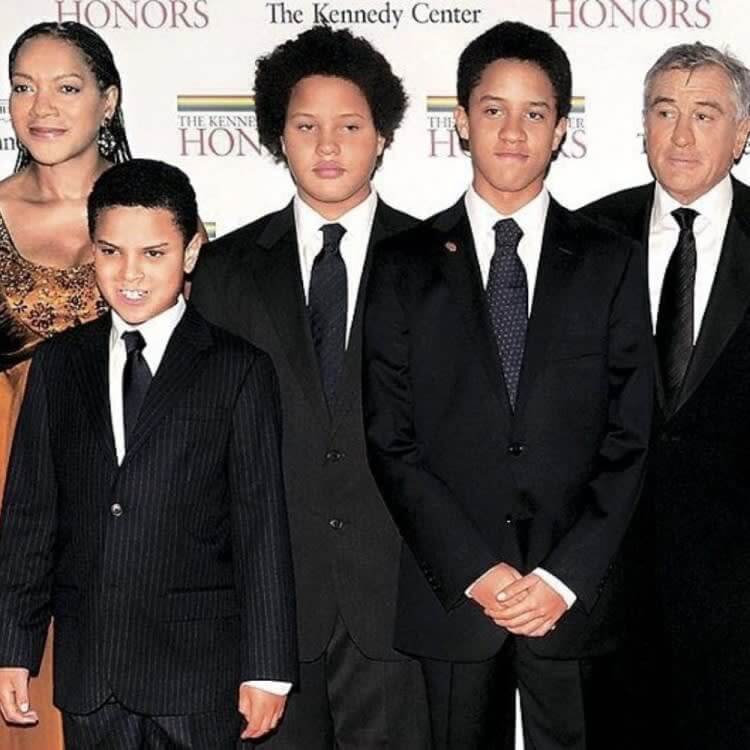 and finally a son and a daughter from his marriage to second wife, actress Grace Hightower.
39. Charlie Sheen
The Two and a Half Men star has been married three times, and has 5 children and one grandchild. His oldest daughter, Cassandra (35), was born from his relationship with high school sweetheart Paula Profit. He also has two daughters with ex-wife Denise Richards, whom he met on the set of Spin City, and twin sons with ex-wife actress Brooke Mueller. 
Unfortunately, the actor has gone through hostile custody battles with both Richards and Mueller.
40. Marlon Brando
Brando is often hailed as one of the greatest actors of our time, but his personal life were just as rich as his long movie career. The actor has been married three times and has at least 11 children. Five of the children were from his three wives, three are from his decade-long affair with his Guatemalan housekeeper Christina Maria Ruiz, and the other three children are from affairs.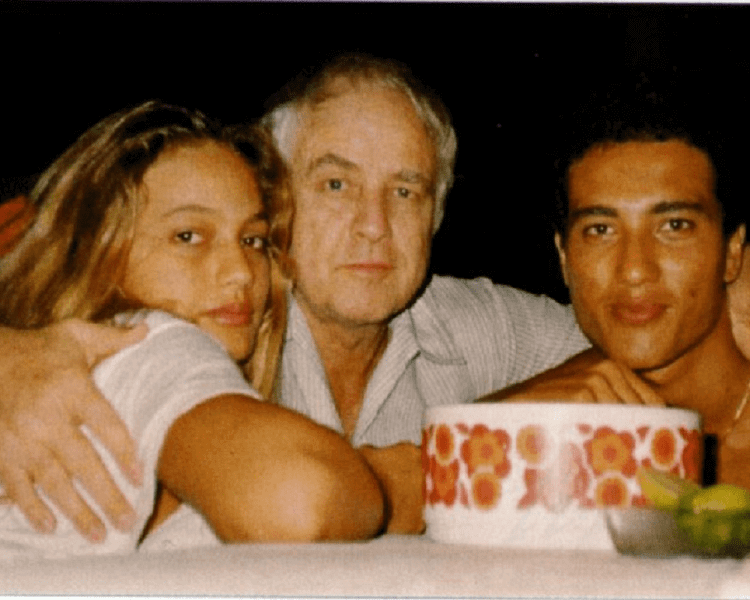 In 1990 Brando's eldest son, Christian, killed the fiancé of Cheyenne, Brando's daughter. He was imprisoned and she ended up killing herself. Cheyenne's son and Brando's grandson, Tuki Brando, is a successful model. 
41. The Duggars
The Duggars actually became famous for having an enormous family - with 19 children. Jim Bob and Michelle married in 1984 and since then Michelle has given birth every 15 months, on average. Between 2008-2015 the family has participated in reality show 19 Kids and Counting (which started out as 17 Kids and Counting and then 18 Kids and Counting, but during the course of the show Michelle gave birth twice more).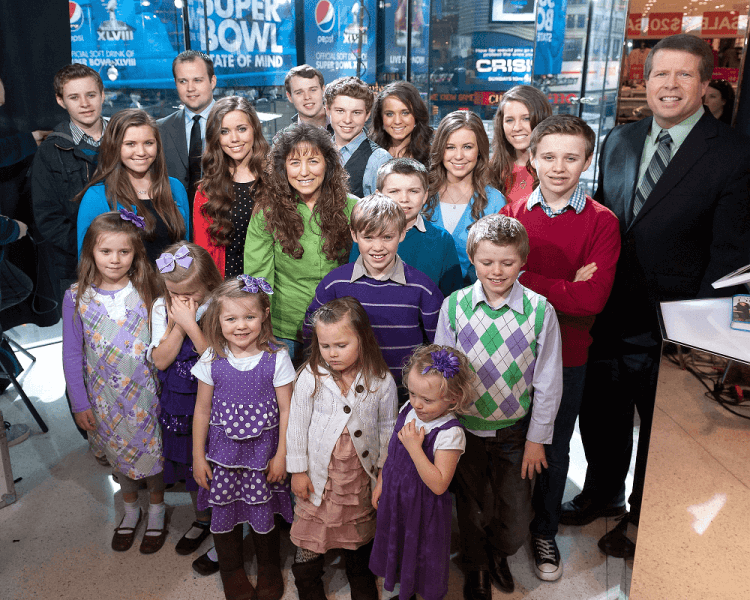 In 2016 the couple became the adoptive parents of another child: Michelle's grand-nephew Tyler, which made them parents to 20 kids. 
42. The Gosselins
Another couple that became famous thanks to their large family are Jon and Kate Gosselin. In 2004 Kate gave birth to six babies at once (sextuplets) – three sons and three daughters –  and the family became international news. The couple were already parents to twin girls, and at once became a family of 10.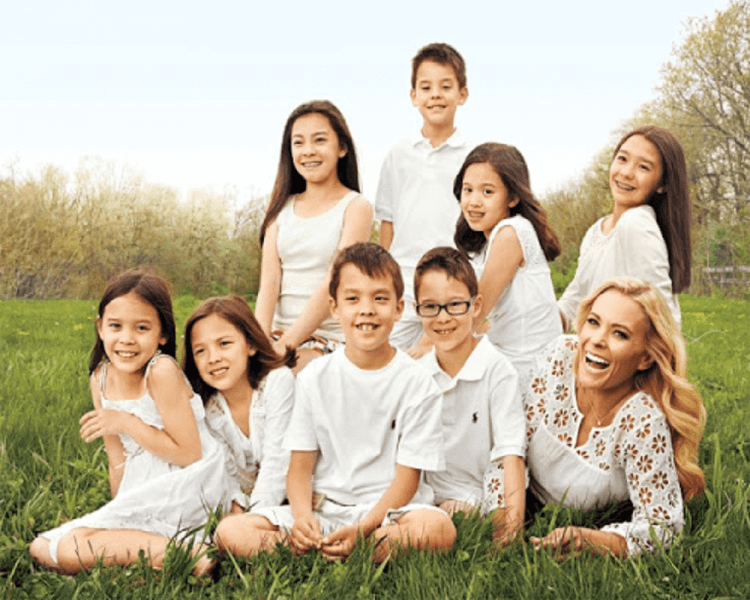 The family's life has been documented in the popular reality show Jon and Kate Plus 8, and after the couple divorced Kate and the kids continued with the show, which name changed to Kate Plus 8.