Getting fired – it happens to the best of us, and also to the best of Hollywood. The usual reason given when an actor is let go is 'creative differences', but the real stories behind the firing of actors who were already chosen for a role, are usually much more interesting. Here are 10 leading actors and actresses who were fired on set:
1. Megan Fox
Fox was to star in the third instalment of The Transformers series, Dark of the Moon, but was fired from the job after comparing working under director Michael Bay to working for Adolf Hitler.
With Fox not reprising her role, Rosie Huntington-Whiteley was chosen to play Shia La Beouf's new love interest instead.

2. Richard Gere
Gere was set to star in the coming of age drama, The Lords of Flatbush, alongside Sylvester Stallone.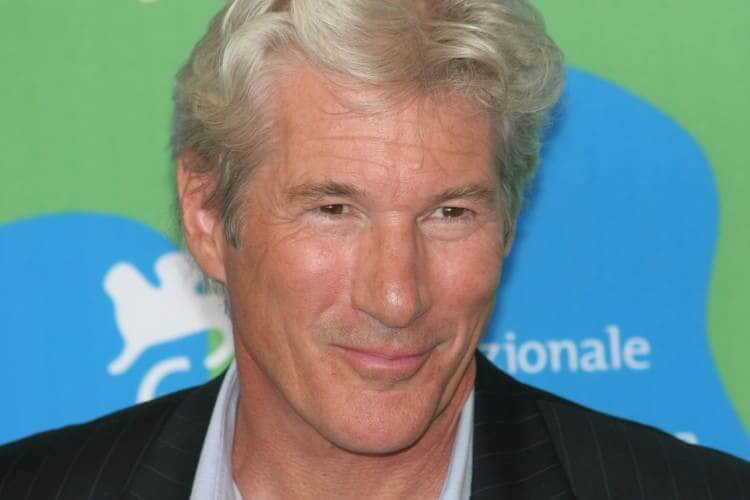 However, Gere got a little too rough with Stallone during a fight scene rehearsal, and was fired by the director. His part was ultimately played by actor Perry King.

3. Anne Hathaway
Hathaway was supposed to play the lead role in Judd Apatow's comedy Knocked Up, but had to leave due to a disagreement regarding a required nudity part in the childbirth scene. 
Katherine Heigl took her place, and in turn also caused some drama when after shooting ended she called the movie "sexist".

4. Natalie Portman
At 14, following her role in Léon, Natalie Portman was already a successful actress, and was cast as the lead in Romeo + Juliet. 
However, she was let go during rehearsals after studio executives decided that the age gap between her and co-star Leonardo DiCaprio, then 21, was too weird. The role ultimately went to 17 years old Claire Danes.

5. Isaiah Washington
Washington played the role of Dr. Preston Burke on Shonda Rhimes' hit Grey's Anatomy, but was fired from the show during its third season after he was accused of using a homophobic slur to insult fellow Grey's actor T.R. Knight. 
Knight came out as gay following the incident, and Washington was dismissed from the show. 
6. Ryan Gosling
When Ryan Gosling got the role of Jack Salmon in Peter Jackson's adaption of The Lovely Bones he decided that he should gain some weight for the role. 
Much to Jackson's disbelief, he showed up on set after gaining 60 pounds, and was dropped from the movie citing 'creative differences'. The role ultimately went to Mark Wahlberg.
7. Shannen Doherty
Shannen Doherty played the popular Brenda Walsh on the hit show Beverly Hills 90210, but behind the scenes she was constantly getting into fights with her cast mates. 
By the end of the show's third season, she got into a huge fight with co-star Jennie Garth, and another colleague, Tori Spelling, decided to tell her father – Aaron Spelling, who was also the producer of the show – that it was time to let Doherty go.

8. Kevin Spacey
After several men came forward alleging that Kevin Spacey had made unwanted advancements towards them and/or sexually harassed them, Netflix decided it will stop working with the actor in any capacity. 
Spacey was removed from the last season of House of Cards, and his movie Gore was shelved as well.

9. Charlie Sheen
Charlie Sheen has led Two and a Half Men to success during its first seven seasons, but in his personal life he was involved in many scandals, failed his drug rehabilitation plan, and finally denounced the show's creator, Chuck Lorre, during a radio interview.

Producers decided it was time to let him go, and Ashton Kutcher joined the show as Sheen's replacement (but as a new character). 
10. Janet Hubert
Janet Hubert was the 'original' Aunt Viv in The Fresh Prince of Bel Air, but on season 4 the show's viewers were shocked to discover that a different actress - Daphne Maxwell Reid - was suddenly playing Will Smith's aunt.
According to Hubert, Smith was the one who got her fired because the two didn't get along.